Note
Before entering the IP address double check if IP address is correct. Once IP address is enforced and if you have entered wrong IP address range, administrator can't connect SharePoint admin center to reconfigure. If you face similar problem, you need to contact Microsoft support to reestablish connectivity.
If you have already applied Azure Active Directory Premium (AADP) to restrict location access by IP network range setting, that will take higher precedence of SharePoint admin control access based on network location setting.
How to find the control access based on network location setting is working?
It's very simple if you access undefined IP address range, you will get Access restricted error message and below we have listed all kind of warring messages like Browser, OneDrive client sync, SharePoint PowerShell (SPO Services, PnP Online).
Browser Warning Message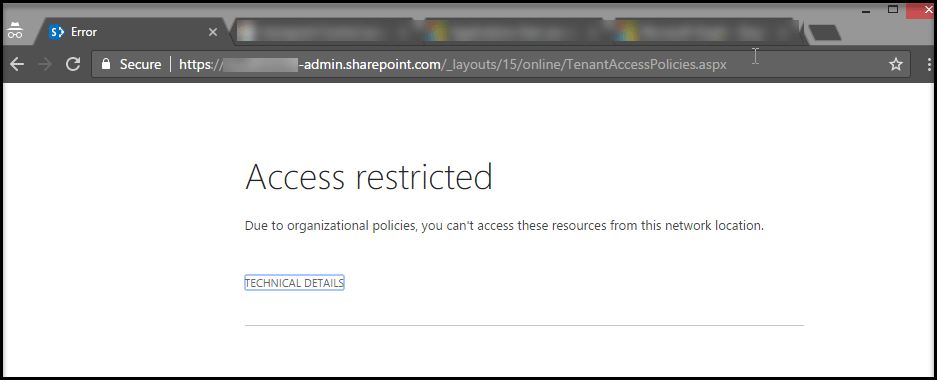 OneDrive client sync Warning message
It will block both create new sync connection and already existing sync connection.
1. Create New Sync Connection
2. Existing Sync Connection

SharePoint PowerShell Warning message
It also blocks SharePoint PowerShell connection from undefined network location.