You can add web part to new modern page or already existing modern page.
Once added the web part, click Add an app option and it will show the property pane in the right side of the page and set required values.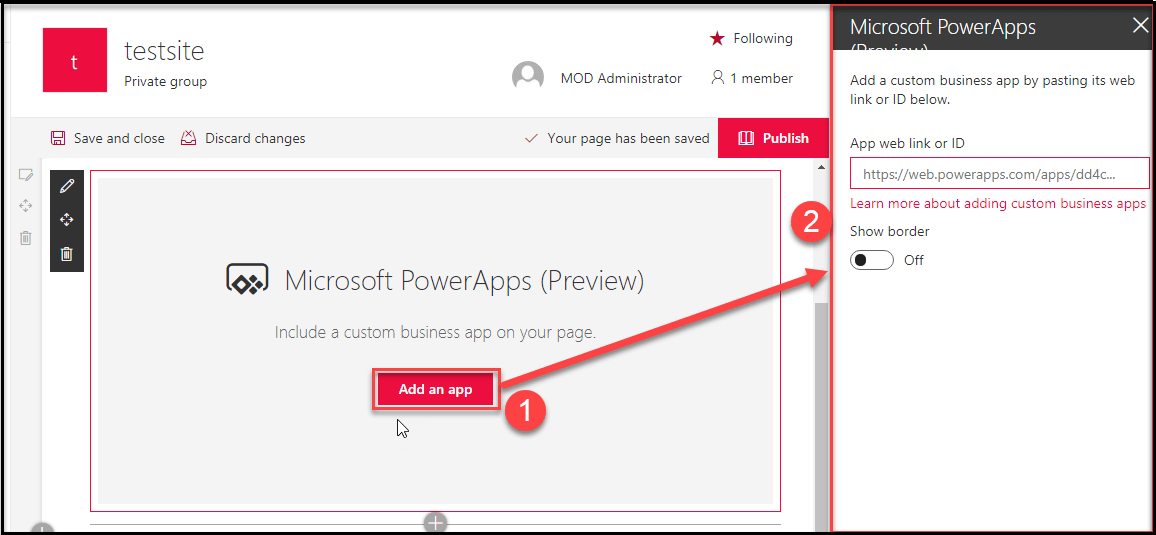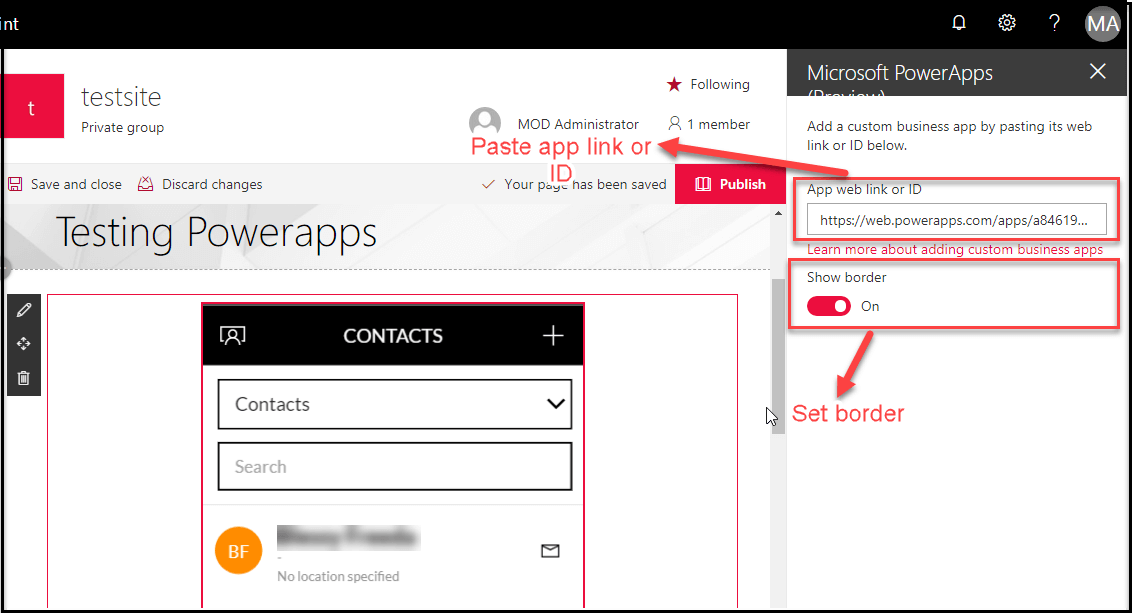 Once you set all the required properties, then click Publish page.