Now let's deep drive on how to use Apps4.Pro Planner Manager to create custom fields and use across all Apps4.Pro components.
Create / Edit custom fields is supported from Apps4.Pro Planner Manager. But these custom fields can be accessed from all Apps4.Pro components such as Outlook Desktop add-in , Outlook Web add-in and from Planner Manager during create or edit tasks.
First lets download and install Apps4.Pro Planner Manager from below link
http://apps4.pro/planner-manager.aspx
After installation go to Settings > Custom Filed Settings. Using Apps4.Pro you can create different set of fields for different plans. So select the Plan from to which we need to create the fields first and click on Add New Field button.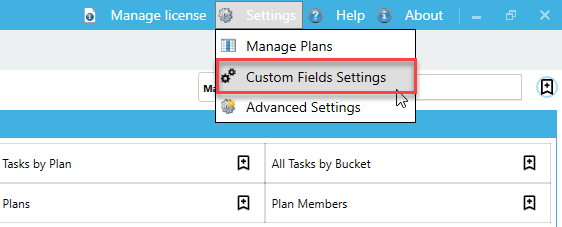 The Planner Manager consists of a list for the different field sets which can be added with the tasks.
Single / Multi line (Ex: Notes for approver)
Date (Ex: Project deadline)
Number (Ex: Hours spent for this task)
User (Ex: Responsible person for this task)
Options (Ex: Priority - High, Medium, Low)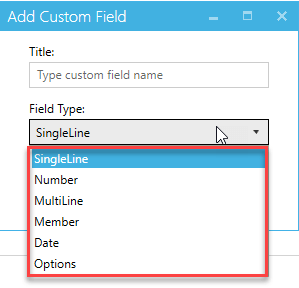 Now key in the title of the field and then select the field type. Also check "IsRequired" checkbox to make this field mandatory so users cannot skip this when they create or edit tasks.